A Day Without Rain
is the 6th album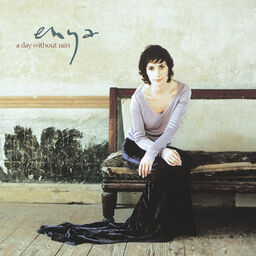 recorded by Irish singer
Enya
and was released in 2000. It won the Grammy Award for "Best New Age Album" of 2002. It is best known for the song
"
Only Time
"
which became a major success in 2000, then again in 2001 when it became identified with the September 11, 2001 attacks through expensive media use.
A Day Without Rain went on to be Enya's biggest selling release of her career and was the fifth highest selling album worldwide of 2001.
A Day Without Rain Tracklisting
Edit
A Day Without Rain
Wild Child
Only Time
Tempus Vernum
Deora Ar Mo Chroí
Flora's Secret
Fallen Embers
Silver Inches
Pilgrim
One By One
The First Of Autumn

[Not on all releases]

Lazy Days
Isobella [Japanese release only]
2 people own this album. 

If you own this album, change the number to one higher!

Community content is available under
CC-BY-SA
unless otherwise noted.