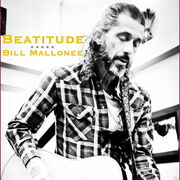 Beatitude
is an album by
Bill Mallonee
. It was released in 2013.
Tracklisting
Edit
Bakersfield [5:21]
Between The Heartache (& The Stars I Couldn't Catch) [5:26]
Rural Route [5:38]
Coal Dust Soul [5:27]
Skin Gets Thin (When The Neon Passes Through) [5:55]
From Day One [4:51]
Bread & Circuses [5:31]
Cowboy Song [5:54]
Wyoming (For Joshua) [4:56]
0 people own this album. 

If you own this album, change the number to one higher!

Community content is available under
CC-BY-SA
unless otherwise noted.