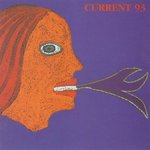 Calling For Vanished Faces
is a split compilation album between
Current 93
chiefly,
Nature And Organisation
, and
Nurse With Wound
.
Tracklisting
Edit
Disc One: Funeral Music For Us All
Edit
Christus Christus (The Shells Have Cracked)
Ach Golgotha (Maldoror Is Dead)
Imperium I
Be
Oh Coal Black Smith
Loony Runes
Black Flowers Please
Anyway, People Die
Dögun
Hourglass (For Diana)
Falling
In The Heart Of The Wood (And What I Found There)
Mary Waits In Silence
A Sadness Song
All The Pretty Little Horses
Disc Two: Love, Sleep And Dreams
Edit
The Starres Are Marching Sadly Home
Lucifer Over London
How The Great Satanic Glory Faded
The Seven Seals Are Revealed At The End Of Time As Seven Bows: The BloodBow, The PissBow, The PainBow, The FamineBow, The DeathBow, The AngerBow, The HoHoHoBow
Bloodstreamruns (Nature And Organisation)
All The World Makes Great Blood
The Great, Bloody And Bruised Veil Of This World
Calling For Vanished Faces I
The Bloodbells Chime
Calling For Vanished Faces II
A Gothic Love Song (For N.)
Dead Side Of The Moon (Steven Stapleton and David Tibet)
Sea Armchair (Nurse With Wound)
So: This Empire Is Nothing
All The Pretty Little Horses
0 people own this album. 

If you own this album, change the number to one higher!

Community content is available under
CC-BY-SA
unless otherwise noted.