Diablo Guapo
is the
debut
studio album
by
Bastro
. Released on 25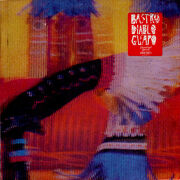 September
1989
.
Tracklisting
Edit
Tallow Waters
Filthy Five Filthy Ten
Guapo
Flesh-Colored House
Short-Haired Robot
Can Of Whoopass
Decent Skin
Engaging The Reverend
Wurlitzer
Pretty Smart On My Part
Hoosier Logic
Shoot Me A Deer
Personnel
Edit
David Grubbs - Guitars
Clark Johnson - Bass
John McEntire - Drums
Add. Musicians
William Bennett - Sound Effects
Britt Walford - Drums
Recorded by Brian J. Paulson and Howie Gano
External Links
Edit
0 people own this album. 

If you own this album, change the number to one higher!

Community content is available under
CC-BY-SA
unless otherwise noted.