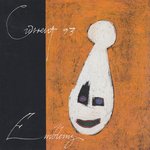 Emblems: The Menstrual Years
is a 2-disc compilation album by
Current 93
. It was released by Durtro Records in 1993.
Tracklisting
Edit
Great Black Time I (Excerpt)
Falling Back In Fields Of Rape (Excerpt)
Only Shadows Of Hooks (Excerpt)
Ach Golgotha: The Mystical Body Of Christ In Chorazim (Excerpt)
Sucking Up Souls (Excerpt)
The Breath And The Pain Of God
Imperium I
Imperium II
Diana
The Ballad Of The Pale Christ
Great Black Time II (Excerpt)
Great Black Time III (Excerpt)
Happy Birthday Pigface Christus
The Stair Song
Suzanne: She And I In Darkness We Lay And Lie
Maldoror Is Ded Ded Ded Ded
Hooves (Nature And Organisation)
Oh Coal Black Smith
The Signs And The Sighs Of Emptiness
Broken Birds Fly
Earth Covers Earth
They Return To Their Earth
Silence As Christine
Anyway, People Die
The Descent Of Long Satan And Babylon
Our Lady Of Horses
In Sadness Sang
The Sadness Of Things (Excerpt) (David Tibet & Steven Stapleton)
Community content is available under
CC-BY-SA
unless otherwise noted.