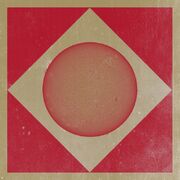 Terrestrials is a collaborative studio album by American drone metal band Sunn O))) and Norwegian experimental musical group Ulver. Produced by Stephen O'Malley and Kristoffer Rygg, it was released on February 3, 2014, via Southern Lord Records. It has been described as "three live improvisation pieces".
Trackslistings
Edit
Let There Be Light - 11:27
Western Horn - 9:38
Eternal Return - 14:10
Daymare 2CD Bonus Tracks
Edit
Eternal Return (Rough 2009) - 14:05
Fidelio (Experiment 2009) - 11:42
0 people own this album. 

If you own this album, change the number to one higher!

Community content is available under
CC-BY-SA
unless otherwise noted.